Engage with younger learners with Pearson English Kids Readers
What if young learners immersed themselves in learning English, not because they had to, but because it was fun and interesting? Now you can with Pearson English Kids Readers! These English learning books help children develop their English by immersing them in the world's most beloved stories.
Learners discover interesting facts about the world around them with Content Language Integrated Learning (CLIL) titles
Already a customer? Find title-specific teaching support material
Finding teaching support materials like Teacher's Notes, Worksheets and more for a specific Pearson English Reader is a simple two step process!
01. Type your book title into the search box at the top left of the page
02. Look for the download links on the right hand side of the page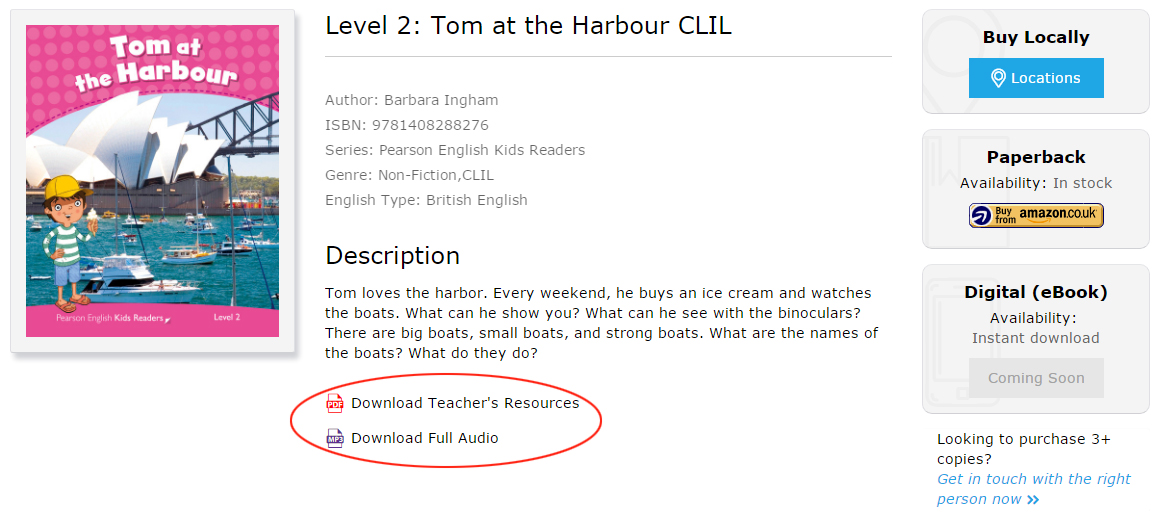 Why choose Pearson English Kids Readers?
With Pearson English Readers for Kids, you can teach English with a difference.
Bring more interaction into your classroom and make the most of your Kids Readers with additional teacher's resources:
Full page-by-page audio. Full audio is available with every book, helping students practise listening skills and accustom themselves to listening in English for longer.
Teacher's notes. All the resources a teacher needs for time-efficient and productive teaching, including chapter summaries and discussion activities.